How Interstate Drivers form the Backbone of Business Distribution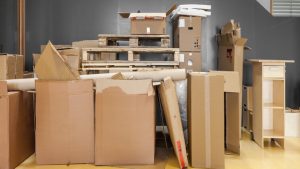 The backbone of any business is its distribution, and interstate drivers play a vital role in the supply chain. Drivers are individuals who transport goods from one state to another for businesses. These truckers can be contracted by companies or work as independent operators, but either way, they are crucial to the success of many different types of industries.
Interstate Drivers Take the Burden Off Busy Business Owners
Have you been looking for shipping services, but don't know where to start? As a business owner, it can be hard to find the time and resources to ship your items. You have a lot of other things on your plate! Distributing your products through interstate shipping services is affordable and easy for any size business.
There is no need to worry about the logistics of shipping your items. Drivers will pick up the product from the warehouse and take it to their truck, meaning one less thing for you to worry about when running a business.
Take the Worry Out of Shipping Goods with Professional Drivers
When you're shipping goods, you want to make sure they arrive in one piece at their destination. Professional drivers provide warehouse-to-door shipping and know the best way to pack your items for safe travel. They can offer expertise on a variety of packing solutions including using bubble wrap, foam peanuts, or other materials that will protect your cargo from bumps and scratches during transit. Having these distribution experts on your shipping team will help prevent damaged products and unhappy customers.