When do you need a new roof?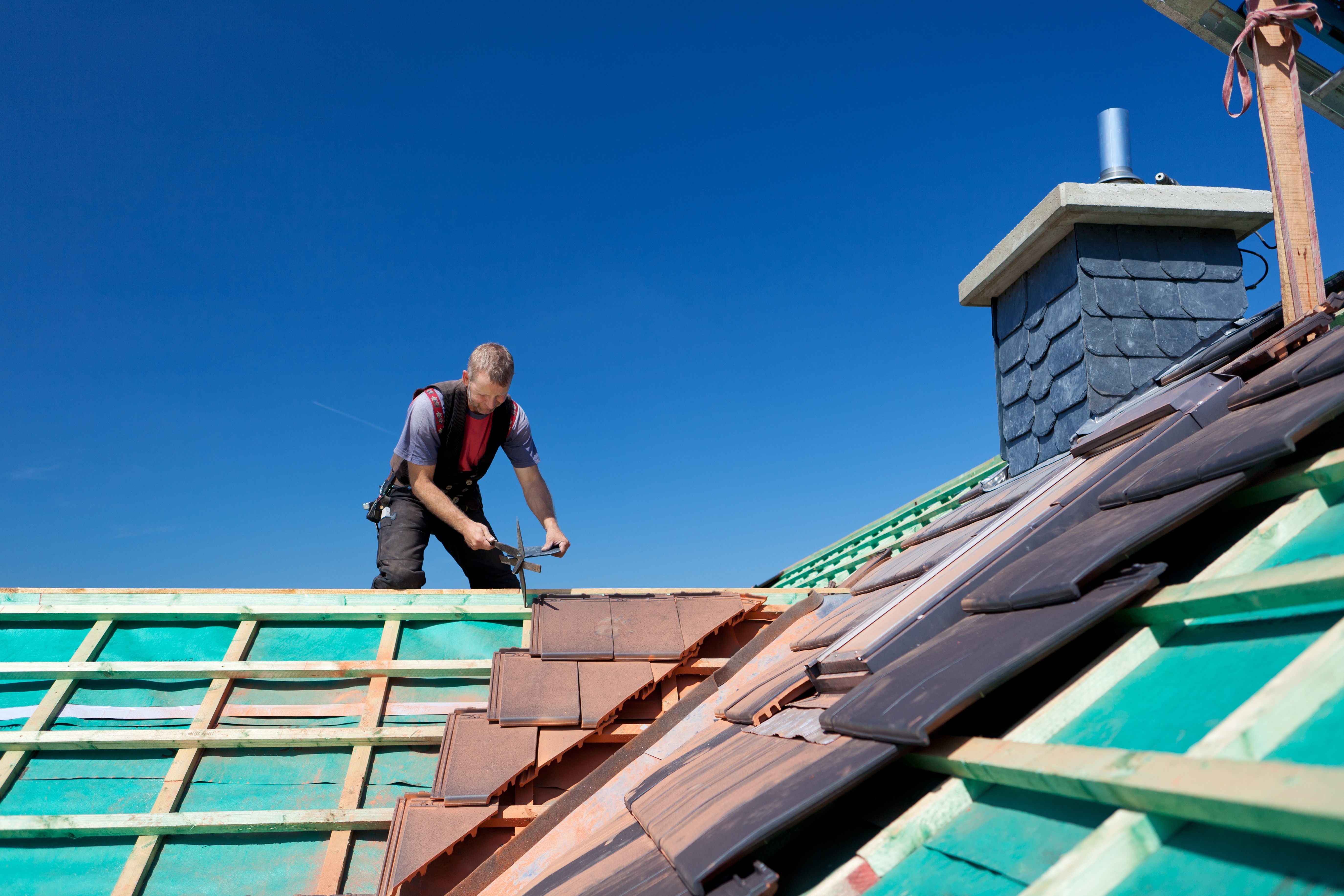 Many homeowners have never been on the roof of their homes, to them the roof is one of those "out of sight, out of mind" places. To these people the only time when they think of the roof is when it begins to leak and when this does happen the roof instantly becomes the center of attention. When a roof does spring a leak normally the first move is to contact a company that repairs and replaces roofing in Ellicott City MD.
Not all leaks are an indication that the roof has to be replaced but if your house is over 20 years old and never had a roof replacement the time may be rapidly approaching.
The majority of homes in the United States use what are known as 'composite shingles." These shingles are made from a combination of fiberglass and asphalt. Over time, like everything else, the shingles age and begin to simply wear out. After standing up to years of sun, rain, snow, wind and everything else that Mother Nature can throw at them, the shingles will eventually curl up and become brittle. When this happens you will find ample evidence in the gutters, they will be full of tiny granules that have worn off the surface of the shingles. If you see this then you are in need of a new roof; composition shingle roofing in Ellicott City MD that is in good shape will not shed granules and will still be pliable.
Other signs of deterioration:
If you look at your roof and see what appears to be bald spots what you are seeing is the fiberglass underlay. After years of exposure to the elements you may also see evidence of blistering and pock-marks.
As a responsible homeowner you should not let the roof on your home deteriorate to this point. Even if you have yet to see leaks there can be things happening which will result in worse problems yet and far more costly to repair. Rainwater does not have to end up in your living room; it can just as easily be absorbed by the felt and plywood that makes up the surface of your roof. If these materials get soaked and stay that way they can begin to rot and most certainly be the source of troublesome mold.
You may not need a new roof:
A great deal depends on where you live. Composition shingles will last on average twenty years. This is an average and takes into account the searing heat of an Arizona summer and the bone-chilling cold of a Colorado winter. Homes that are located in a relatively temperate part of the country may experience a shingle life in excessive of the average.
Even new roofing in Ellicott City MD can leak. A bad winter storm can easily rip the shingles off the ridge, this is the high point of the roof and the least protected. This does not mean that the whole roof has to be replaced but a professional roofing contractor should be called in to solve the problem so it doesn't happen again.
Regardless of whether your roofing in Ellicott City MD needs complete replacement or just repair, the company to call is Liberty Windows & Siding, Inc. Click here to learn more. Like us on Facebook.